Let's assume you have a brand or starting to build your dream project, you might be a social bird but lack getting perfect reach to your business page on all social media channels, have no social media strategy, and doing what others do might be a problem. Separating from the crowd and illustrating how your business differs from the competition may be difficult, right?
While Social media has become a necessary piece of practically everyone's daily life. Originally, social media applications were designed to connect individuals, companies, or brands, be it big or small, a startup, or a massive size well-known industry. Their mission, though, has shifted throughout time. Social media marketing has been a godsend to businesses, particularly small ones. We all are aware of its consequences and how It enables businesses to reach unimaginable heights with their products and services.
Every well-known brand today, if we talk as Mcdonald's, Redbull, or even Google in that sense started very small, built over time with efforts and strategies, they already have a brand name that people can hardly doubt still these brands are keeping up their marketing, and social media game strong with the change in day to day trends. And to be ahead in the marketplace whether you're a fan or not you must know and make social media strategies to boost your business. 
According to studies, 58% of firms boost their social media presence to increase brand recognition. 41% of firms using social media want to enhance community management. In this blog, we will guide you on how to create a social media marketing plan.
What exactly is Social Media Marketing Strategy?
Have you ever scrolled enough time at a brand's social media page and wondered how they have so many followers or why its page has such high engagement? 
We're sure it's not magic and does not happen by luck or overnight. An efficient social media marketing (SMM) plan and robust strategies are the most important task before and after starting your business for improving a brand's online popularity. A social media marketing technique is a thorough plan or blueprint that includes all of the social media and its marketing activity phases. It assists you in setting goals, conducting effective market research, creating a comprehensive content schedule, and tracking your progress.
Emphasise Creating a Social Media Marketing Plan for Your Brand
Look out for this step-by-step approach while you're working on a successful social media marketing plan.
1. Make a list of your objectives: 
A business plan without goals is the same as a car without an engine, you will have an end product but it will never function to its needs and instead be a dummy of no use. Similarly, the first and most crucial stage in developing a digital media marketing plan is to set specific goals. You must have a clear idea or a vision of where and how to take the business. Then, you must define the social media goals that will benefit your business. Your social media marketing objectives should be SMART, which stands for specific, measurable, achievable, reasonable, and time-bound.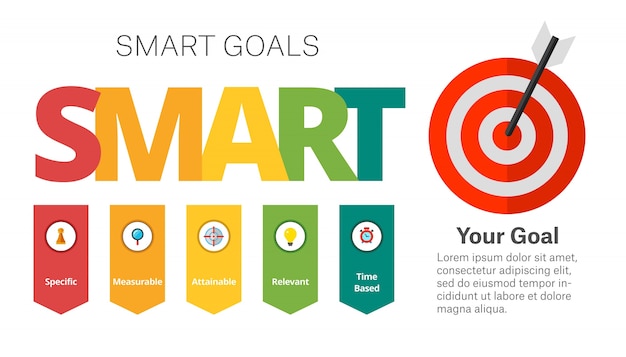 For example, you must decide whether your major aim for social media marketing is to get new consumers or partner with other firms, or sometimes just spread awareness about a certain product or service you're catering to. Many make the same mistakes for not understanding the difference between brand awareness, brand voice, brand entity, brand tone, and brand specialization. So given clarity on that don't repeat the same mistakes that others are doing. 
If you're looking for immediate results and expecting the results to be both time-bound and realistic, you certainly should be patient with your dream brand to see organic growth and reach on your social media channels. Also, if you're working to build a model of business which may or may not be new to the market, getting to know and disclose your USP of the audience is the most important aspect of it, even for the existing brand's people will only to get to know your product/service if it has something extraordinary to showcase to the target audience. Matching your social media objectives to your business objectives will help your business eventually in the long run.
For instance, if you want to increase your customer base, your social media goal should also be converted. Here are some common objectives for your social media marketing campaigns:
Increasing brand recognition
Interacting with customers
Obtaining new leads
Increase your earnings
2. Discover more about your Target Group/Audience:
It is critical to research your target audience before you begin creating content. You must determine their age range, preferences, location, average income, and other pertinent factors. You must also understand consumer behavior and the kind of material with which your target audience interacts. If your target demographic is middle-aged, for example, they would most likely utilize social media sites late at night or on weekends. Posting during these times will increase the reach of your article. It will also result in additional leads if you're looking for sales in that case. 
If you're looking to draw your audience's attention you will need to create a sense of relatability to lure their interest. Even the targeted audiences are scattered throughout kinds of niches, some may like lifestyle and fashion while others may be inclined towards nature and the environment, so creating content that can be endured by both kinds of people or groups is preferred. 
For example, you must decide if educational carousels or films will be more effective. Because the major goal of a social media marketing plan is to attract new consumers and keep existing ones, it is critical to understand your target demographic completely. It is practically hard to cater to all consumers with customized social media content, so one must keep on engaging with stories and polls to keep them intact and never bore them because half of the time people tend to scroll even an appealing reel not more than 2-3 seconds, so make them stay for longer on your content should be your first goal, to begin with.  As a result, you must concentrate on your target audience and gather vital information.
3. Do thorough Competitor Research: 
Most often when people establish their new brand they underestimate the power of competitor analysis and what importance they hold while you're making approaches. It is a great strategy especially if you're a newbie to know what kind of information is liked by the people and what trends you might want to follow to seek their attention, it doesn't mean you have to do the same things as they do, it's more of getting an idea as to what precisely to be posted. Conduct thorough research, keeping the most vital part which is the demographics along with what approaches they make and how they gain engagements to the social media channels. 
Furthermore, understanding your competitor's techniques allows you to avoid making the same mistakes they did. It is also widely seen that some social media pages have the highest engagement while the content is of poor quality. It will surely help you in moving forward with your marketing plan over time while you keep up with the everyday changing trends. 
4. Social Media Evaluation is a must to track results: 
Once you're clear on the research and the posting part let's move ahead with what comes after it. Without tracking your social media even if you're posting the finest quality content you might not go anywhere. It helps you in determining what sort of material you may broadcast on your social media profiles. Given that social media audits and weekly or monthly evaluations are as important for stagnant growth, you're lucky that in today's time, there are various free and as well paid tools to that for your business, keeping a record of how your content is absorbed by your audience is surely part of the strategy process and most of the experts believe that too. It basically will help on changing your strategies and see why the content you're putting is liked or disliked or even reached the target people or not. 
But, if your social media reach has decreased over time and your account has been inactive for months, you will most likely need to register a new account and start over. However, working on an existing account will save you a lot of time and effort. As a result, a social media audit is advantageous in all aspects.
5. Discover the best Social Media Platforms for you:
Choosing the correct social media platform is one of the most important elements in developing a social media marketing plan and we've seen many people failing to dissect the same. 
If your target demographic is millennials, for example, your social media marketing plan should be centered on Instagram. If your target demographic is working professionals, you should focus more on developing a LinkedIn social media marketing plan. It is better to avoid using all social networking programs at the same time.
For example, if you're a luxury brand and your focus is on establishing your brand's awareness, identity, and as well as voice, you should categorize what platforms might suit you the most or get you the most audience, in this particular niche you need not be on every social media platform, you might want to skip Twitter or even YouTube in such case, while if you're running an EdTech business you need to maintain YouTube and Twitter account with social media identity on Instagram and Facebook for building trust with your viewers. 
So discovering what social media will give you the maximum attention will initially help you build what you want to showcase, and gradually you can maximize all your social media channels and be on as many as you wish to be, but be sure to have a purpose behind choosing the platform, it often can lead to disappointments at early stages if you see no or even zero engagement if you do not target your content the correct way it should be targeted. 
6. Make a Social Media Calendar for pre-planning:
One of the most important components in making your social media marketing plan successful is determining the best time to post content on social media sites. You cannot expect to receive a lot of interaction by posting information on social media sites at any time of day. So, how do you determine the proper time? By watching your target audience's behavior. It is also determined by the social networking platform you utilize. 
According to data, Facebook postings have a high reach on Tuesdays and Thursdays between 8 a.m. and 12 p.m. Conversely, you should post on Instagram between 4-5 p.m.
7. Develop Interactive yet Quality Content: 
Creating interesting content is an important part of an effective social media marketing plan. Publishing infographics with no call to action (CTA) will not help you achieve your goals. As a result, you should focus on developing content that is both relatable and entertaining. 
You should also choose and keep to several themes for your social media profile. You may, for example, choose from a variety of content subjects such as client feedback, instructional material, or memes. Also, you should not be hesitant to try new things. Make a point to highlight your unique selling point (USP) in your material.
8. Make use of social media analytics tools: 
Many social media analytics tools may also be used for lead creation, security, and other objectives. Tools like HubSpot, Sprout Social, Hootsuite, and others, for example, may assist you in tracking the engagement of your social media pages.
Now that you know how to construct a social media marketing plan, here are a few things to remember.
While sharing content on social media channels, you must be consistent. As a result, it is critical to adhere to your social media calendar. This is the simplest yet most efficient social media marketing tip most people lack at. You should also stay as current as feasible with trends and offer relevant material. It enhances post-engagement. You may also work with other brands to advertise their services or goods. It's also critical to track your progress using social media marketing tools regularly. It assists you in determining whether your social media approach is effective and at what pace you can grow your channels.  
If you're looking to build your online presence, look out to The Perfectionist, our talented team of social media enthusiasts who has a history of creating the best social media strategies for upcoming brands and can surely help you boost your business.